Contact Us
LightPath Transformation
Adima & Sudeva Hawkes

+61 490 085 274 (whatsapp)

Email & Skype:
info(at)adimasudeva.com

facebook.com/adimasudeva
SUBSCRIBE
to our Newsletter

Social Media
we are registered in whatsapp/telegram.
In these apps we can only handle SHORT msgs or scans/photos.
For first contact and personal questions please use email, thank you.
Meet Us
Welcome Counselling
is FREE with (one of) us, about 20-30 Mins by Internet (Video) Call
Choose an Appointment
---
Locations
Mandurah, Fremantle and other places/states in Australia. We travel with invitations.
If you like to be a host in your area, send us a message.
---
Support us

By becoming a host/organiser
By giving a Flyer to a Friend
PDF prints on A4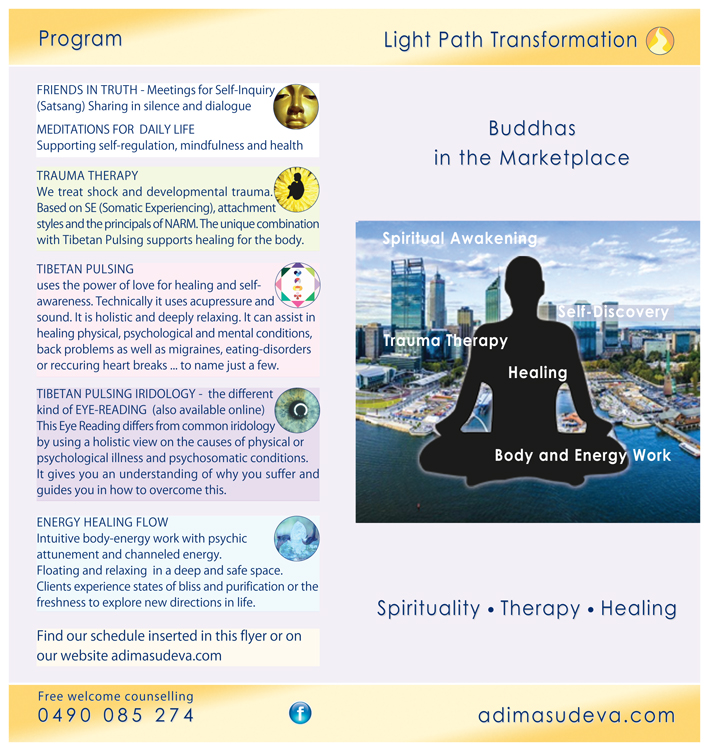 ---