Divine Flow - Energy Healing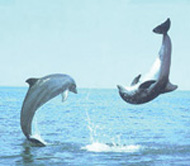 Receiving a Divine Energy Transmission to reconnect with the source of yourself while floating in a peaceful space.

This is an 'energy bath' with intuitive psychic attunement and channeled energy.
Purifying and delightful.

Description:
The (dressed) body will be lightly touched with the hands and maybe also crystals. The main part of the energy work is in the aura and with the energy centres (chakras). Music and voice will accompany you, there are phases of silence as well.

Each session is as unique as you are and what you bring with you.
Participants experience states of bliss during the sessions and afterwards often an unburdening, a freshness and readiness to explore new directions in life.

For some people it works to receive an energy transmission ONLINE as a guided meditation.
Make and Appointment or ask for a free welcome counselling to find out what serves you best.