Contact Us
INFO / APPOINTMENTS

+61 490 085 274

info(at)adimasudeva.com

adima(at) ...
sudeva(at) ...
SUBSCRIBE
to our mailing list


Social Media
we are registered in whatsapp/telegram.
In these apps we can only handle SHORT practical msgs or scans/photos.
For first contact and personal questions please use email, thank you.
Meet Us
Welcome Counselling
is FREE over the phone before you come for the first time or if you simply wish to talk to us about what we do.
Please email or call us and we'll set a time.
---
Locations
Mandurah, Fremantle and other places/states. We travel with invitations.
If you like to be a host in your area, send us a message.
---
Support us

By becoming a host/organiser
By giving a Flyer to a Friend
PDF prints on A4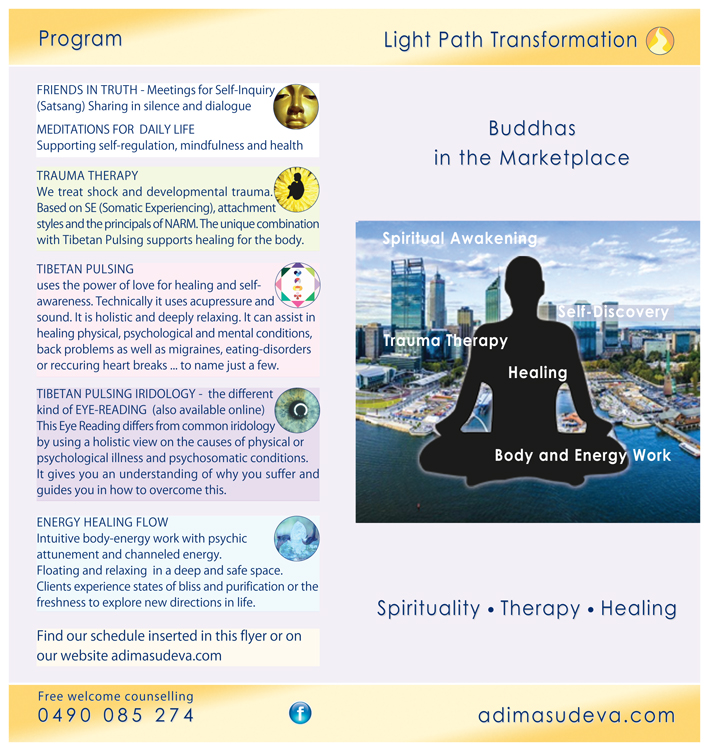 ---
Read our Privacy Policy here.